I have always felt a tremendous fascination for our universe and feel deeply connected to it. My journey in finding the way back to our true self, reflect back in my work as a music composer, articles, videos and post on social media.
They all invite us (including me) to put everything aside for just a few minutes. To just breath in the music and move away from our Ego mind with its stories, believes and concepts, and the world it has created. To listen to music as we look at a painting. What do I see, hear, feel? What is the message for me? In a world where we were taught to look elsewhere for love, answers and direction, I hope the music inspires to go within. The one place where everything already is.
I hope that by reconnecting more to the beautiful source being that we are, we can create a new world. By making choices from the energy of love, joy, harmony and freedom. Those beautiful energies that are in us. In all of us and move on from there.
Love, Eyra 💋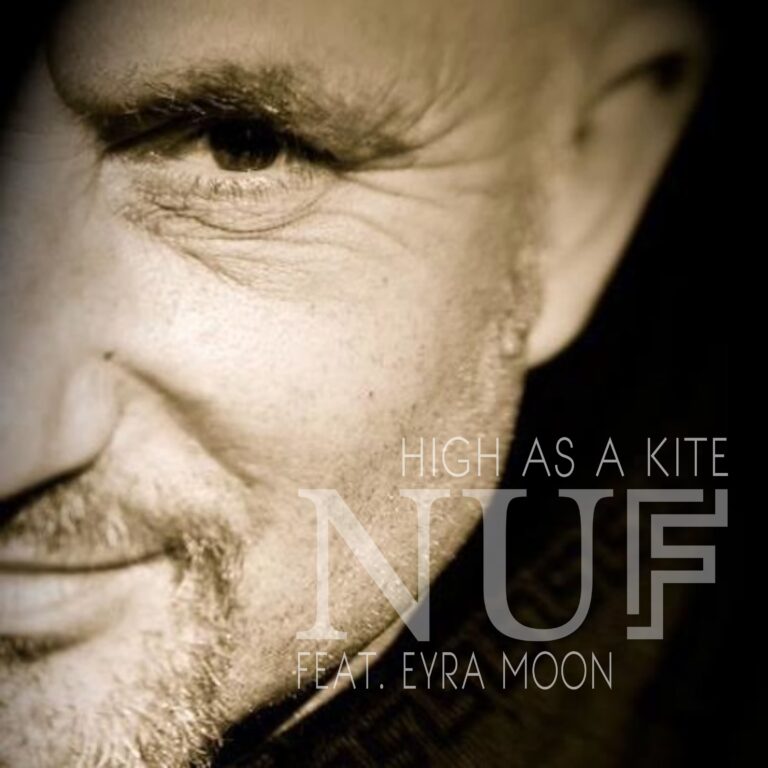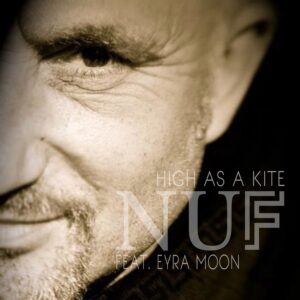 2021 has been a great year so far! After Cambodia" with Tony Anderson and "Lost In Infinity", with Ronald Vanhuffel, the 3rd release is coming this week! Friday May 14th "High As A Kite" from NUF will be launched on Spotify, Apple Music, Amazon and all other download and streaming platforms worldwide! This song is a classical pop ballad with strings, guitar and lyrics.
More info soon! Follow us to not miss it!
(*Click the red link to find out more!)
Cambodia - Tony Anderson, Eyra Moon
Cambodia Remix by Lara Ross
Under the name 'New World Music' Eyra Moon creates almost wordless songs and videos and invites the listener to go within to see what the message is for them. She believes the more we connect to the source self that we are, we can create a new world. Listen to "i AM" and "Where Are You Now" below and add them to your Spotify list.
I love to collaborate with like minded artists, (photographers, video/filmmakers, composers, musicians, producers script writers and magazines) to bring more awareness about what we truly are. Together we can create beautiful art that hopefully inspires others to live their full potential as well. Together we matter!
Back to basics on guitar, piano or handpan; Eyra writes songs in singer/songwriter style. Listen to the stripped down versions of "I Can Make Me Happy" … "Stay" and "My Eyes Only"
"Eyra's music is healing and full of messages of truth..."
Eyra is a dedicated musician and really puts her heart and soul into her words and music. There is always a feeling of sincerity and love written in her songs. Haunting melodies that stay in your head and you find yourself humming the tune later the next day. Brilliant and worthy of recognition
"Sound of Lighthouse, yet again, has taken us to another world with wonderful music and Eyras singing is spot on and heartfelt!"
"She is a fantastic creative musician. Beautiful music and video's"
"Thank you for bringing new language into Cambodia with your ethereal voice. That song is mythical because of you."
SCORE & SOUNDTRACKS FOR FILM AND VIDEO
Together with amazing film composers we create
Film score music and soundtracks
Dreamy soundscapes with space for voice-over
Uplifting tension cues for corporate video's, film, documentaries, TV shows and commercials
Instrumental and with vocals
* I no longer give pro bono licenses for nonprofit or personal projects because of the constant inundation of requests relating to free licensing and this is my job 🙂
Please read the conditions on the LICENSE MUSIC PAGE or go to the downloadpage on BANDCAMP.