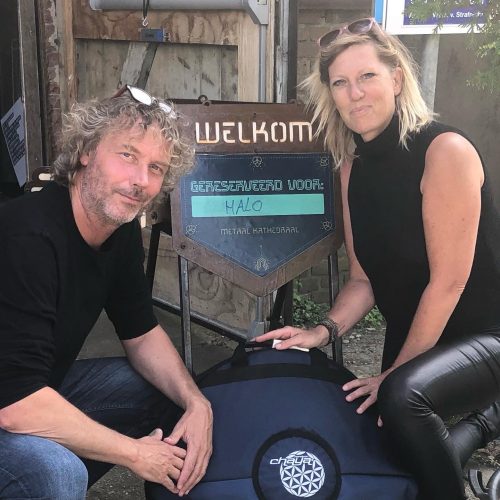 The HALO Experience
VRIJDAG 24 NOVEMBER 19.30 uur
Voor verkoop begonnen!
The time has come for the return of the great wisdom.
Everything in the Universe is designed and programmed to help us remember the way back to that great wisdom. Trees, animals, humans, rocks, water, air, earth, East, South, West, North carry messages. When we learn to listen with our hearts, we can hear them and grow.

We, each in our own unique way, carry this great wisdom in our DNA as well. Often when we come back to this world however, we lose track of this wisdom path, the path of truth. As we have been distracted and influenced in education, the media, the people around us for ages, we lost our own program and started to live theirs subconsciously. We became seekers, as something deep inside showed us; there is something off.

This is the time that more seekers start to remember this path of truth and start to live it. They have become a messengers just like the animals, rocks and trees and be of service to this great wisdom, so that more people can come back in truth.

When you feel it is time to let go of the old programming you subconsciously took over. When you are ready to listen with your heart to all beings and life form, to tune in and hear their messages and reconnect to the great wisdom. When you cannot wait to explore the wisdom that you carry within and start living it, you have come to the right place. Let's dive into your truth, your path and discover your life purpose! You were designed this way!

Love, Eyra 💋
Book a FREE Discovery Call!
Discover Your Truth!
Discover why the Universe created you on purpose.
What makes you you? What is your unique blueprint, that if you follow that, your life gets in flow. During this free call I will tune in to your subconscious mind and Higher Mind to see what is blocking you and what truth will set you free.
This call takes about 20 minutes.
Click the button to set up a date!
I am looking forward to meet the REAL you!
So much love,
Eyra 💋